STAR Employee and Student
---
Congratulations to our January STAR Employee and Student!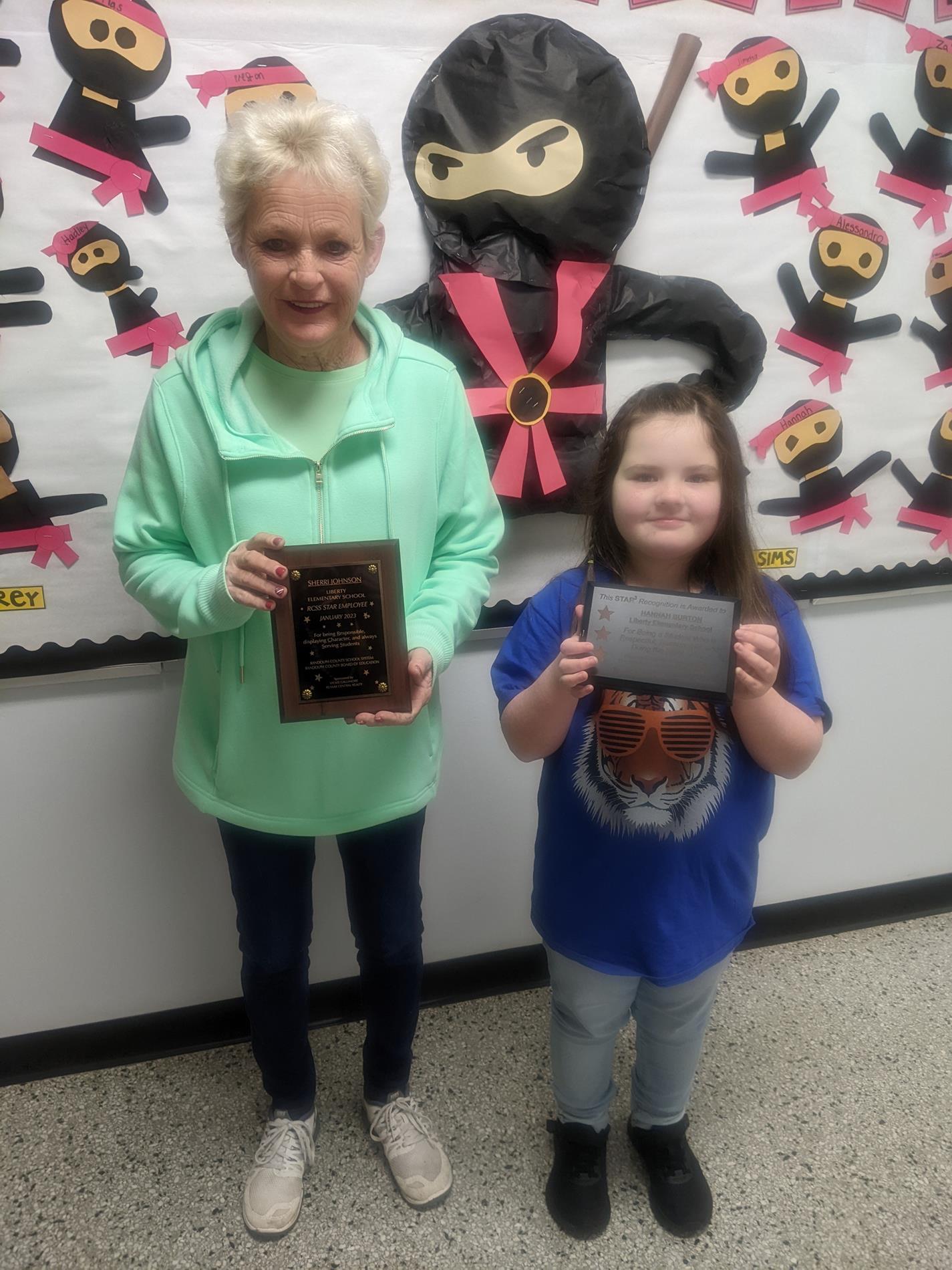 Student: Hannah Burton, 3rd grade
Hannah Burton has been working very hard in third grade. Hannah comes to school everyday with a "can do" attitude. Even when presented with challenges, she tries her best and doesn't give up. Hannah is always willing to lend a helping hand to her peers and teachers. She shows kindness to everyone around her and has proven herself to be a fantastic role model. She is both respectful and responsible. Hannah arrives daily with a big smile and an even bigger heart. She is certainly a star at Liberty Elementary and deserves recognition as a Star Student!
Staff: Sherri Johnson, Head Custodian
Head custodian Sherri Johnson is a key part of Liberty Elementary School's success. As head custodian she helps keep the campus clean and safe for students and employees. In addition to serving as the leader of the custodial department, Sherri substitutes regularly on buses to make sure students have dependable transportation to school. When others have had to be away due to illnesses, Sherri stepped up for additional responsibilities to help colleagues. She's the "jack of all trades" on our school campus and brings joy and spirit (as well as an abundance of patience) to her work.